9 Best Practices for Investing in Vacation Rentals in Ocean City, MD
If you're seriously considering buying a vacation rental in Ocean City, MD or a second home with some additional income, you want to keep your research sharp. Creating the right research and buying plan will give you your biggest advantage to become a successful vacation rental investor or casual income earner.
In this blog, I'll share 9 best practices you need to consider when buying Ocean City, MD vacation rental properties.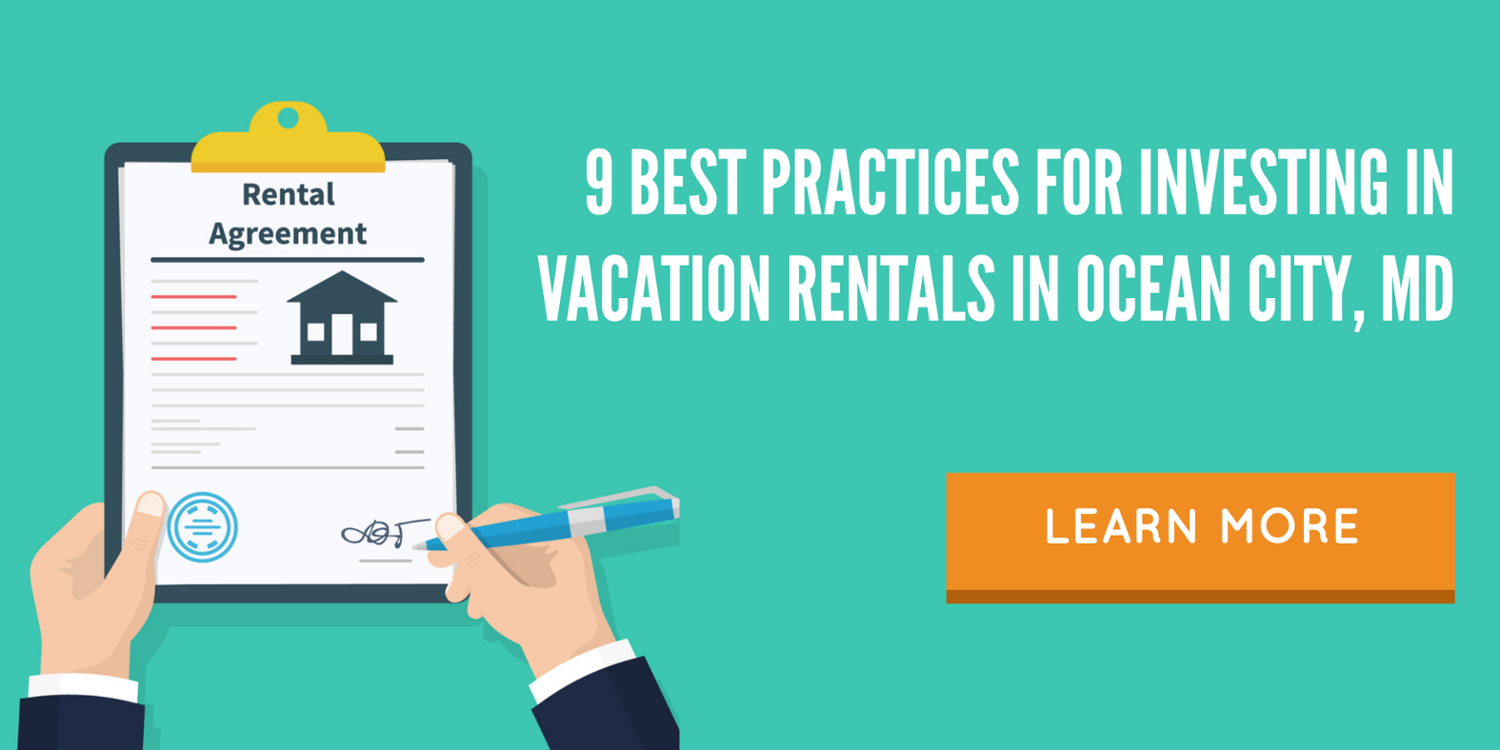 Best Practices for

Investing in Ocean City, MD Vacation Rentals
A pro best practices guide to investing in Ocean City, MD real estate
#1 Creating a mortgage plan in Ocean City, MD
Depending on your purchase plan and loan program, your down payment requirements could change. However, you'll want to get familiar with your mortgage options in Ocean City, MD because there are some really awesome programs if you plan smart.
Second Home Mortgages
Some buyers don't quite know if they want to rent their vacation home yet. Maybe it's a thought for helping you cover some of your cost of ownership, or it's a future plan.
If you're buying a second home in Ocean City, MD, you could be eligible for a 10% down payment option.
Investment Mortgages
Mortgages for investment properties in Ocean City, MD are a creative and possibly smart approach to buying a vacation rental.
Investment loans require a little more of a down payment, but have some awesome leverage options. You may be eligible for a 15% down payment, and take advantage of projected rental income to help you leverage a better purchase.
Conventional mortgage lenders underwrite your eligibility with different investment loans. They may consider up to 65% of the gross annual rental income as part of your income qualifications.
Let's look at an example:
Let's say your combined income for all borrowers buying the property is $60,000 a year, or $5,000 a month, and the projected rental income for a property is $15,000 a year, or $1,250 a month. Your mortgage lender may consider adding $812.50 (65% of $1,250) from the projected rental income to your income qualifications.
If you're eligible for a $1,500 mortgage payment on a vacation rental property in Ocean City, MD, your lender may use the $812.50 in rental income to cover this mortgage payment, leaving only $687.50 to be covered by your other income sources. The rental income helps change your debt to income ratio and mortgage to income ratio.
This could allow you to up your purchase price by leveraging rental income. You'll want to be conservative with your projections because your lender will.
#2 Determine your goal for rental income and personal vacations
It's not uncommon for a buyer to consider their vacation rental property for both investment and personal use. There are areas that get a little complicated when it comes to taxes and investments, but having a good team of professionals is going to help you greatly. One great resource is going to be an accountant.
Buying as a business
You may want to research starting an LLC or other business structure. There's great liability protections and tax benefits that could be helpful. Consulting with an accountant and attorney will go a long way, and it's more affordable than you may think.
There's an Opportunity Zone in Ocean City, MD that can offer great tax incentives for investing in property. You can learn more about the Opportunity Zone in my blog… You'll need to buy as a LLC or other corporate structure to get the benefits.
#3 Get to know your vacation rental cost of ownership in Ocean City, MD
You'll want to breakdown your cost of ownership with a vacation rental in Ocean City, MD into two categories:
Cost of Ownership
This is all of your expenses that make the property function whether or not you have income such as:
Mortgage payments
Condo fees
Property taxes
Utilities
Property insurance
Vacation Rental Cost of Ownership
This is all of your expenses related to renting the property and really the business side of real estate investing such as:
Rental licensing
Management
Guest service fees
Advertising
Linens
Sales tax and room tax
Cleaning
Repairs and maintenance
#4 Identify your ideal vacation rental property in Ocean City, MD
When selling your vacation rental to a guest, you'll want to showcase the experience you're offering by the guest vacationing at your property. Finding the ideal property for a vacation rental in Ocean City is tough to do, but can be strategic.
What activities are nearby?
How far is the beach?
Is it walkable to attractions?
What's the condition of the property, building, and lot?
Each location in Ocean City has its own unique vacation experience. If you're considering using it and enjoying your own vacation getaways, does it capture your ideal experience?
#5 Join forces with a team of pros to help structure your purchase
This is by far the most important best practice. You need a team of professionals that will help you create the right real estate investment plan in Ocean City, MD.
You'll want to start with a local real estate agent in Ocean City, MD. From there, your real estate agent can direct you to different resources. Depending on your buying plan, your resources may be adjusted. Why hire an accountant, attorney, or other professional if you're not ready.
#6 Figure out your vacation rental management plan…
There are several vacation rental management options for you to consider. Some owners are successful at self-management and other's want to relax and let someone else manage the property.
Whatever plan you decide on, it must incorporate a thorough turnover service and guest experience. You'll want your investment to be taken care of and you want guests to have awesome vacation experiences. Well managed properties means less expense and awesome guest experiences means higher booking rates.
#7 Booking websites like VRBO, HomeAway, AirBnB, etc… can be your best investment partner
You wouldn't want to sell your home without advertising it on successful real estate websites like Zillow, Truila, Realtor.com, MyRealEstateSpot.com, etc… You want the most exposure for it to get the most money out of the sale.
Advertising vacation rental properties is no different!
Booking websites are becoming more and more popular and more guests are using these services to book vacations. Use it and you'll have a better chance to create higher booking rates and better passive income results.
Really anyone can easily list their vacation home on AirBnB, VRBO or HomeAway, but if you want to be successful, you need to know how to control your calendar, promote competitive booking rates, and advertising it like a digital marketing pro.
#8 Setting yourself up for leveraging multiple vacation rental properties
If you're planning on buying multiple vacation rental investment properties, you'll want to create a plan for leveraging your success, equity, and assets to purchase more.
Investment loans can be a great leverage too. If you're successful with your vacation home investment, you'll be able to leverage it. Instead of projected numbers, you'll have documented success. Now, your rental income will be more accurately reviewed to qualify for another vacation rental opportunity.
If you consider working with a local bank like the Bank of Ocean City or Taylor Bank, you're success could be leveraged with more creative purchasing options. It's definitely an idea to consider.
#9 Keep your research sharp in the Ocean City, MD real estate market
This best practice really doesn't need much explanation. Whether you're experienced with investing in real estate or just starting your search, your market research needs to stay sharp.
Keeping your eye on the latest Ocean City, MD real estate listings and planning your ideal investment opportunity go hand and hand...
Subscribe Now!
Get the latest Ocean City, MD real estate listing set to your inbox!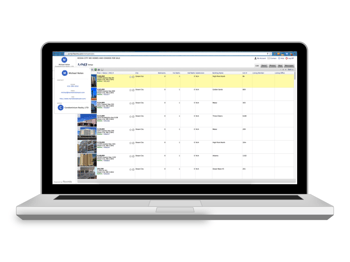 When you subscribe to my Ocean City, MD listing alerts, you'll get updates with properties that actually matter to you with:
Tailored saved searches and notifications
Updates with new listings, price changes, pending and closed sales
Helpful resources, guides, free downloads, and articles designed to educate you