Winterize Vs. Off-Season Renting Your Ocean City, MD Vacation Home: What's Better?
No matter if you're buying a vacation home in Ocean City, MD for vacation rental investment or a second home, your off-season plans are important to consider.
From using your vacation home personally, winterizing it, or earning extra rental income, you shouldn't ignore your off-season possibilities.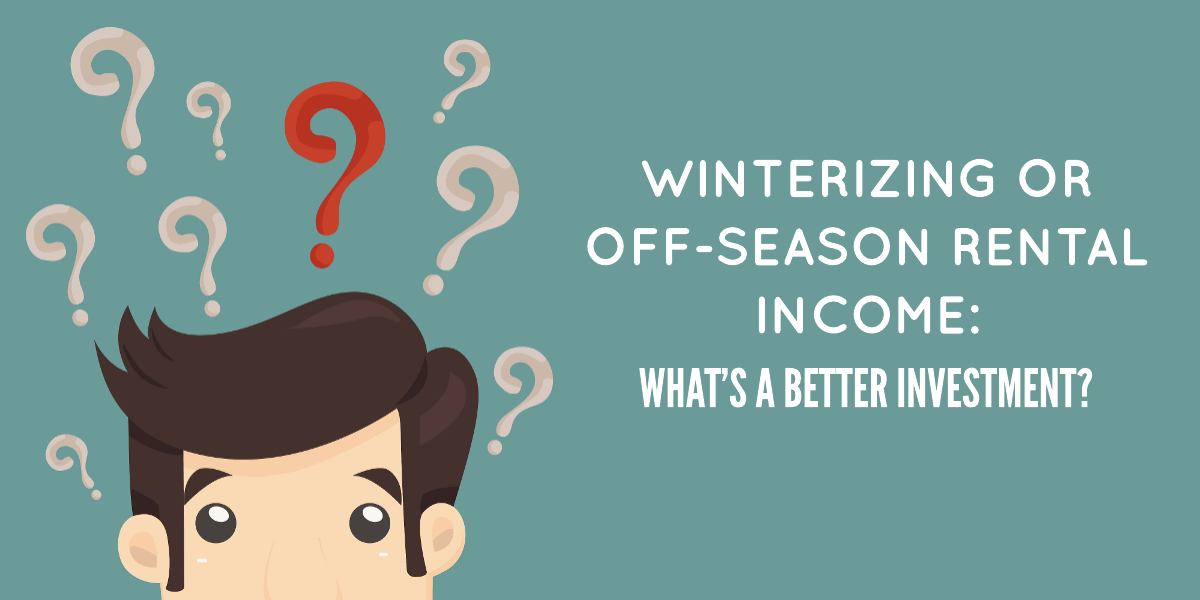 The Off-Season Market & Tourism in Ocean City, MD
If you aren't a frequent traveler to the Ocean City, MD area in the off-season, you may not be aware that events are still popular and tourism is still productive.
The off-season in Ocean City start in October to the End of April. May starts spring events, and we all know how great summer is here.
A lot of vacation home owners and full time residents love the off season. It's a great time to still enjoy the beach and activities surround the coastal lifestyle. The town of Ocean City supports winter events, holiday parades and other events at the Ocean City Convention Center.
But, if you're a passive real estate investor or looking to expand your rental income earnings, continue to generate rental income is a possibility.
Types of Off-Season Rental Income in Ocean City, MD
There's a few ways to earn extra income in the off-season. You'll want to plan which option or combined options are right for your vacation home rental plan.
1-3 Night Minimum Off Season Vacation Rental Income
This is a great option if you're considering the occasional getaway. Vacation Rental occupancy will be low, but could be a way to generate a few hundred dollars a month. Your real vacation rental income possibilities will come May through September.
Depending on your rental plan, securing the occasion 1, 2 or 3 night stay could help contribute to your cost of ownership and give you the advantage of still using it.
Short Term Monthly Rentals
Longer term rentals are a hard to find commode in Ocean City, MD. There's not a lot of year round opportunities, and residents looking to secure a long term rental, may look at 4-7 month rental options until year round rental properties become available in the spring.
1 bedroom properties and 2 bedroom properties in Ocean City, MD can rent in the off season for $500-$1,000+ a month, and the resident covering utility expenses. This can be a better alternative to help cover some or all of your cost of ownership.
Why would some rent for 4-7 months?
Waiting for a new construction home to be built
Relocating to the area and want to evaluate the market
Rent temporally while selling a home in ocean City, MD to accommodate home buyers.
Enjoy affordable off-season housing to live at the beach
Short term housing until longer term housing becomes available in the spring market
Winterizing your vacation home in Ocean City, MD
if you don't live in the area, like most of our second homeowners, you may want to consider part or all of the off season closing down your vacation home. You'll lower your cost of ownership, and can lessen the ware of a resident renting your home in the off-season.
Where's do you start your research?
Your investing plan for buying vacation rentals in Ocean City, MD needs to be strategic and well thought out. Understanding the ideal properties for Vacation rentals and the seasons for buying real estate will dictate your ideal investment.
Get the right listing sent to you will help you get an understanding of the market. Your updates need to be alerted as your research continues and guidance is your most important best practice.