11 Quick Tips for First-Time Vacation Rental Investing
Let's face it, there's a lot of worries that come with big financial commitments – And vacation rental real estate investing definitely comes with its fair share of commitments. Finding the ideal property may start off easy, but as your research continues, you'll find being prepared for the long haul is your best commitment to evaluate.
In this blog, you'll learn best practices to kick-start your research, so you start building a successful plan for vacation rental investing.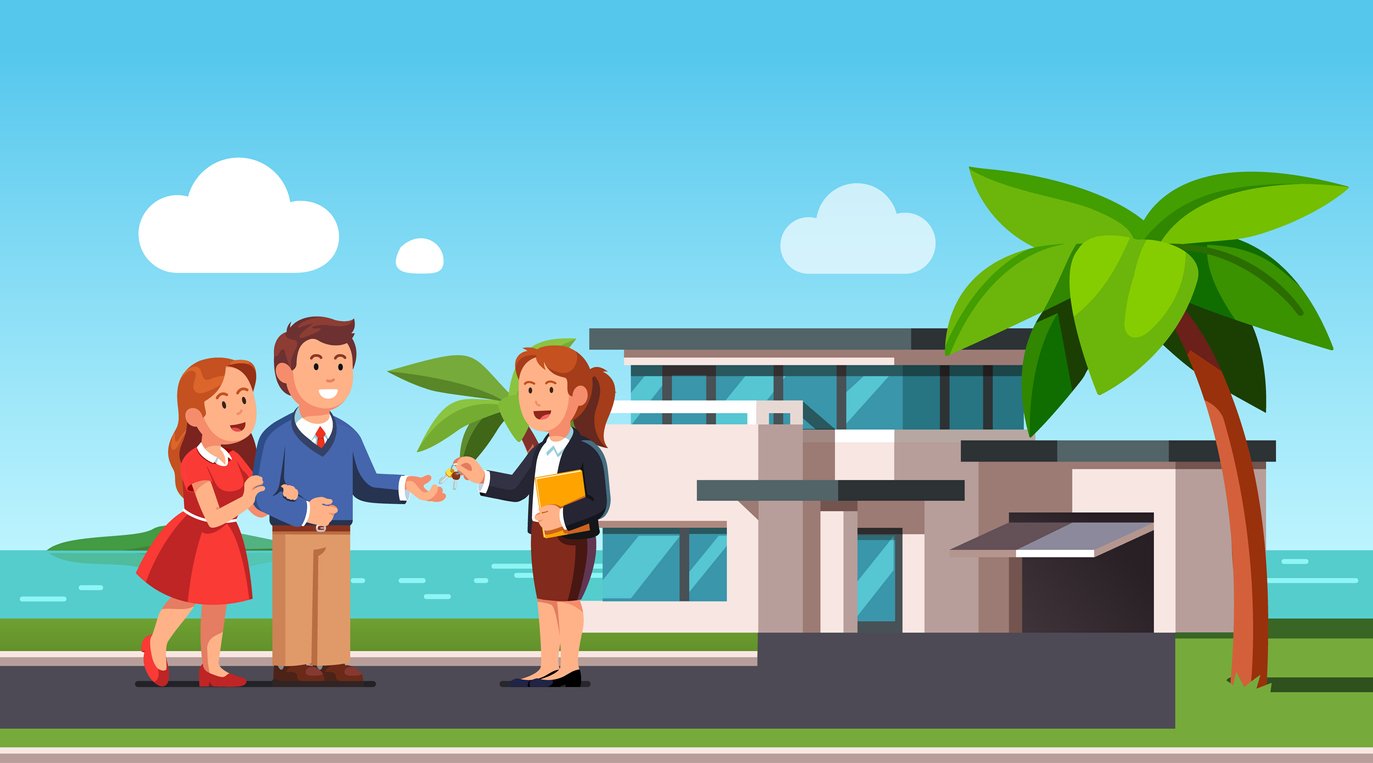 Quick Tip #1

– Take your time

Whether you know the market, or you've just started getting familiar with the area, it's important to take your time and not make hasty decisions. Get comfortable with the market and vacation experiences you can offer to your guests. Understand all of your options and get to know what properties make the best vacation rental investments.
Quick Tip

#2

– You'll want to get to know property types in your market

Learn about different property types and types of ownership (condo ownership, HOAs, fee simple)…
What can a property present to guests that stands out? (Uniqueness, space, updates, finishes, furniture, etc.)...
What properties make the best vacation rentals? (Oceanfront, near the beach, bayside, parks, lakes, mountains, nearby activities, etc)…
Learn the market's comparable home sale prices, rental prices
Quick Tip

#3

– Remove key personal emotions

Vacation home ownership can come with many perks like getting to enjoy your own vacation experience while earning passive income. It's okay to find a property you'll want to enjoy, but a successful ROI may become limited if you don't remove your emotion having everything you want such as...
Kitchens
Flooring
Bathrooms
Finishes
Many of these features can be updated over time as I mention in Best Practice #8, phase in renovations to leverage. It's important to have the right features that sell amazing vacation rental experiences for your guests.
Functional layouts, locations, and views are important, and you surely can find a property for both your personal enjoyment and your guests'.
Quick Tip

#4

– Get to know your seasons

Every vacation market is different. Your seasons are an important part of evaluating your income potential. Markets with a year-round seasons can still have peak seasons when rental rates are at its highest.

If renovations are needed, you'll want to plan your projects for the season that's your least profitable. Also, some products and materials can be cheaper during different seasonal sales (like Black Friday and Cyber Monday after Thanksgiving).
Quick Tip

#5

– Spend time reading reviews

Reviews can give you valuable feedback whether it's a good or bad review. What features were valued? What features were an issue? You'll be able to understand an important principle… being a great hospitality host.

Often, it's the little things that really matter to guests. If you buy a condo or home with an active homeowner's association, you may not have control of resolving some features such as the condition of the building, amenities, on-site staff, and the list could go on.

Evaluating reviews lets you focus on a great experience for your guests. Your future guests will appreciate it and their additional feedback will continue to improve your guest experience.
Quick Tip

#6

– Learn to run the numbers

This is one of the more complex steps to vacation rental success. There are data tools available to help you get a sense of comparable properties like AirDNA. This resource helps you compare rates and occupancies with similar properties.
Effectively evaluate several key factors to your income potential…
Reviewing nearby hotel/motel rates in a similar location can give you aggressive pricing
Review properties in your condo building, community and similar locations
Professional photographer vs. poor quality photographer (poor photographer is a negative to increase ROI and professional photographer allows guests to find your property more attractive)
What rates are your competitors charging?
How fast are your competitors booking? (Fast bookings often means you're priced too low)
What is the minimum nights your competitors require? Are they setting weekly, mini-weeks, or a flexible booking calendar?
Test rates by setting them higher at first and adjust periodically to find your sweet spot. Continue to adjust your rates depending on your guest chatter.
Quick Tip

#6

– Build your emergency funds

If your rental market is seasonal, you may receive most of your income a few months out of the year. For example, if your primary target season is May-October, like Ocean City, MD's resort summer season, your Income is generated in 5-6 months in the middle of the year. In this example, most of your income would be generated in the prime season June-August. You'll need to budget for the entire year.
Quick Tip

#7

– Don't cut your vacation rental features & extras short

Don't under price your rental potential. Many owners who handle their own rental management and companies stuck in the old days of rental management, under-value rental potential. It's easier to book a unit with low rates, but successful rental managers know how to stand out from the completion and capitalize on a great rental experience, which in return can generate higher rental rates.
Quick Tip

#8

– Phase in your renovations to leverage

You don't always need to purchase a property and renovate it from top to bottom. Well-appointed renovations will stand out from the competition. However, phasing renovations can help build your success over time.

Don't skip on necessary updates that make your property look like it's been neglected. In your review research, you'll find poorly maintained properties often get reviews that identify it as an issue and can lower your rating.
Initially target items such as...
Quality furniture
Painting
Staging items
Nice bedding
Painting cabinetry (when it's worth doing)
Take feedback from guests as a checklist for future updates and use larger updates like bathroom and kitchen remodels as a leverage tool. Each year you'll want to leverage guest reviews and your major updates as justification to increase your rates. After your second year of rentals, you should have enough data to start focusing on your cap rate over your 3rd and 4th rental season.
Quick Tip

#9

– Focus on uniqueness to stand out

This best practice could be a blog article in itself. But, let's cover the basics. Unique properties stand out, and there's a variety of ways a property can be unique.
Some great features of a unique property include…
Well-appointed renovations
Views
Backyard space
Large balconies that are well staged
Balconies or outdoor space that's an extension of a room like a living room, dining room, or bedroom area
Outdoor extras like a grill, games, cool shower, pool, etc..
When guests search listings online, they'll quickly scroll through your photos. You'll want to create a space that gets your potential guest to stop and admire the space you've created.
Quick Tip

#10

- Make necessary sacrifices

Sometimes increasing your budget to purchase a successful rental may be of value. Spending a little more to capitalize on unique, updates, or a larger property may reward you in the long run. There are many risk factors to evaluate for long term success. Maybe a property a little closer to popular location areas has less risk for increasing your occupancy vs spending less on your purchase price and be further away.

For example, in a coastal vacation rental market, guests may want to be closer to the beach. Sometimes, the further from the beach may mean it could take longer to book your property or cutting your ROI to increase occupancy as you get closer to your season.
Quick Tip

#11

– Get a tax expert and legal advice

Investing in any real estate transaction has many advantages and disadvantages both on a tax and legal stance. You'll want to find a tax advisor and attorney experienced with real estate investments. Protecting your real estate investment is nothing to cut short. From tax write offs to contracts, you'll want to get a grasp how to handle your financial investment.