The Parke at Ocean Pines [Active 55+ Adult Community Guide]
The Parke at Ocean Pines is a beautifully planned active adult community located within Ocean Pines, MD, offering 503 homes, many resort amenities and coastal living all in a quiet residential community on Maryland's Eastern Shore.
If you're search homes for sale in Ocean Pines, MD and consider homes in The Parke at Ocean Pines, this blog article gives you a guided tour of The Parke, and the wonders of owning a home here.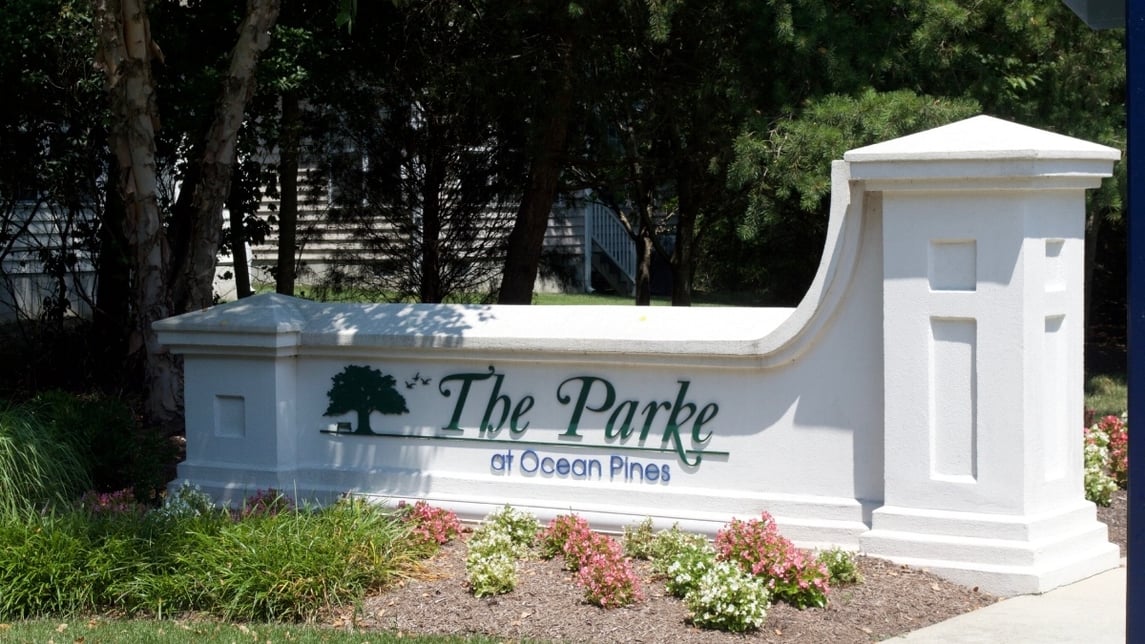 Enjoy living near Ocean City, MD beaches and more...
Living here, you'll be located 6 miles from Ocean City, MD and close to shopping, dining, Assateague Seashore National Park, the famous Ocean City, MD boardwalk and beaches. Enjoy living close to several restaurants, pharmacies, medical offices, grocery stores, and shops within walking distance or a short drive.
Community Club House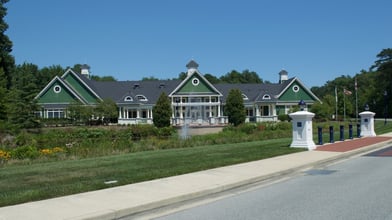 The Parke has beautiful Clubhouse complete with relaxing areas, an honor based lending library, a fully equipped fitness center, a large indoor pool with whirlpool and sauna, changing rooms with lockers and showers, computers, billiard room, card room, arts and crafts room and a large multi-purpose room with a kitchen and storage areas.
Indoor Pool
Within the Community Club house, you'll be able to enjoy the indoor pool which is 55' in length and 5 feet deep. Family and friends will be able to enjoy the indoor pool, hot tub and sauna, when they come to visit.
Fitness Facility
If you like working out, walking on a treadmill, all without the expense of a gym or in your house, you'll be able to enjoy the fitness facility inside the club house.
Club House Library
If you're looking for a book to enjoy while relaxing by the pool, at Hidden Lakes, or around your house, the Library is the place you'll find it. The library at the Parke is an honor based lending library.
Arts & Crafts Studio
Enjoy some time with arts and crafts. Friendly staff can help you answer questions about upcoming activities.
Billiards & Card Room
There's even Billiards and a card room for residents to enjoy in the club house.
Meeting Rooms & Computers
If you need a meeting room for your upcoming event, you'll find helpful staff available to reserve a meeting room. You'll even find computer's available for you to use.
Nature Trail
Located directly across from the Community Club House is a Nature Trail. You'll be able to enjoy the scenic nature the Eastern Shore of Maryland has to offer around the 2 mile trail. Enjoy a beautiful walk around Hidden Lakes.
Community Crabbing Pier
Located on Manklin Creek, you'll be able to crab for some of Maryland best blue crab's. Unlike fishing in Hidden Lakes, you don't need a fishing license to crab at the community pier. You'll want to make sure to follow the rules that are posted at the entrance. You can enter the crabbing pier on Annapolis Court.
Fishing Hidden Lakes
If you like fishing, you'll love to fish Hidden Lakes. Many have caught one of the large freshwater bass that are stocked in the lake. You can fish off of the pier or launch your canoe or kayak for a beautiful day on the lake. You'll want to make sure you have an active Maryland freshwater fishing license, because it's a requirement to fish at Hidden Lakes.
Need you Maryland Fishing License? Visit the Maryland DNR's site here
Mail Pavilion
The Mail Pavilion gives residents easy access to mail, get the latest local newspapers and check out the bulletin boards with activities and announcements. You'll be able to stop by the Mail Pavilion and be protected from the weather outside. The Mail Pavilion is a great featured not typically offered to other Ocean Pines residents.
Community Manager, Clubhouse Coordinator, & Staff
Located on-site at the Clubhouse, the General Manager is here to assist residents with questions about the Homeowners Association.
There is staff available to answer questions and assist residents with all of the organized activities and social events. A maintenance man is available to assist with set-up of Clubhouse rooms for activities and clubs.
Community Homeowners Association Fees
As a resident, you'll have a monthly fee that will cover the day-to-day expenses of providing all of the residents with all of the amenities, maintenance and privileges not offered to other residents of Ocean Pines.
The Parke HOA fee covers...