7 Common Home Sale Contingencies in Maryland Real Estate
Whether you're a homebuyer or home seller, you want to be educated about the common home sale contingencies that could be associated with your contract to buy or sell your home in Maryland.
Surprisingly, many buyers and sellers are unfamiliar with the home buying or selling process. This could greatly impact your negotiation strategies! In this article, I highlight the 7 common home sale contingencies that you'll want to consider when buying or selling a home in Maryland.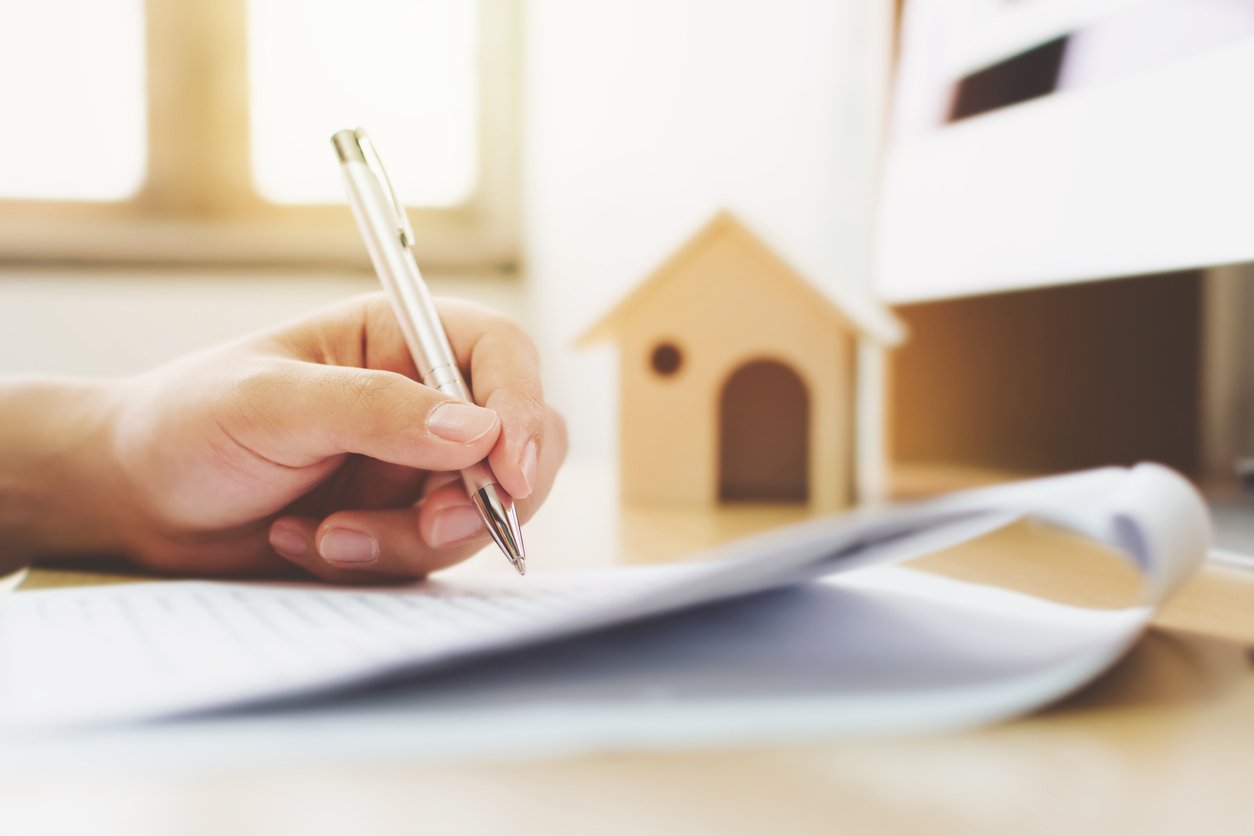 Best practice for buying or selling in Maryland
In this article, I summarize common contingencies. You should consult with your Maryland real estate agent in the city you're interested in buying or selling a home.
If you want to learn who your Maryland real estate agent represents, read my blog article. It's important to work with a local real estate agent that directly works with you and networks.
Local Addendums and Disclosures
There are a variety of addendums and conditions within a contract that protect you. You'll want to verify any local addendums or disclosures that could relate to the specific Maryland real estate market you're buying or selling a home.
For example, Worcester County, Wicomico County, and Somerset County, three counties which I service buyers and sellers, has specific local addendums and disclosures that address things such as nearby farming.
Identifying Common Home Sale Contingencies

with Maryland Real Estate
How you'll consider a home sale contingency will depend on your negotiation strategy. Your negotiation strategy will differ based on if you're buying a home or selling your home.
1.) Home Inspection Contingency
As a home buyer, a home inspection contingency in Maryland can help you evaluate the condition of the property and if it makes sense for you financially.
Will you have major repairs in the future?
Is the property structurally sound?
What needs to be repaired or replaced now?
These are just a few (of many) questions you should ask your real estate agent.
As a home seller, making repairs to the property could impact your investment return. Identifying potential issues upfront can provide advanced disclosure to potential home buyers.
Understanding what you're agreeing to upfront will help you set expectations and a plan of action.
Helpful article about home inspections in Maryland: Why I Love Home Inspections (and You Should Too!)
Property Inspection Addendum
If you include a property inspection contingency, you'll either use the Property inspection Addendum or As Is Addendum. In the property inspection Addendum, you'll negotiate the length of time needed to complete your inspections.
As

is

home

inspection
An As Is Sale in Maryland takes place when the seller wants to sell a home or condo without any warranties to making repairs. The buyer is buying the property in the condition the property is in at the time of their offer is accepted. There is a specific "As Is Addendum" used for an "As Is Sale".
There's two options in the As Is Addendum:
As Is without a home inspection
As Is with the right to a home inspection and terminate
If you agree to an "As Is Sale" and want a home inspection, you'll want to agree to this addendum with the right to inspect the property. Similar to the "Property inspection Addendum", the buyer and seller will need to agree on how many days the buyer will need to complete their inspection.
The As Is Addendum with the right to inspect allows the buyer to complete any type of inspection. If issues come up in any inspection, the buyer reserves the right to terminate the contract.
Structural and mechanical inspections
This is a primary home inspection commonly used to identify the structural and mechanical integrity of a home or condo. Common inspection items include:
HVAC Systems
Roof
Windows
Crawlspace
Interior Doors
Appliances
Facets, drains, and plumbing
Structural and mechanical inspections must be performed by a licensed professional engineer, home inspector, or other expert chosen by the buyer.
Mold inspections
For mold inspections, a buyer has the right to have a qualified expert take air quality and surface samples in any area of the interior or exterior of the property including the garage, to determine evidence of mold or mold spores of any kind and level(s) of toxicity. Samples are sent for analysis to a qualified laboratory.
Environmental

inspections
If you believe there may be environmental concerns on the property, an environmental inspection may be a good options. This could be a good option for farm land. Often, nitrates are used in the fertilizer and can impact water quality and the soil. This is just example of many situations that could require an environmental inspection.
Chimney inspections
If the home or condo you buying has a chimney, you may wanted to get it inspected. Wood burning fireplaces can have toxic materials that build up in the chimney and can be dangerous if inhaled.
Lead based paint inspections
Any home or condo built on or before July 1978 must provide lead based paint disclosures. Not all sellers have reports for lead based paint.
A certified expert can test for lead in the interior and exterior of the property. If you're buying a rental property used for long term rentals, you'll need to get the property certified by the State of Maryland and provide lead free reports to the tenant. This may be a good option if you're buying a rental property.
Onsite septic or wastewater system inspection
Septic systems can be a problem in home sales if they're not properly maintained by the sellers. An inspection of the septic system can identify if there is proper flow from the home to the tank and the tank itself has proper flow.
Septic inspections can also determine if the system needs to be updated or replaced. If the system needs to be replaced, it could costs thousands of dollars and could take 45-60 days for replacement.
Water quality inspection
If a homes water is supplied by a well, checking the water quality can benefit you. No one wants to drink unhealthy water! Identifying issues and remedies can help make sure your future home's water is healthy for all to drink.
Some mortgage loans like USDA and FHA may require a water quality inspection as part of their underwriting guidelines for your loan.
2.) Mortgage Financing Contingency
For most buyers, financing a home purchase is a must. In Maryland, mortgage loan contingencies provide several protections. The type of mortgage financing addendum is determined by the type of mortgage loan you'll use to buy a home or condo.
All financing contingencies with the appropriate addendum provides a contingency to the sale which is subject to the buyer qualifying for the loan.
The Financing Addendums in Maryland are used for buyers applying for a mortgage. They outline the:
loan amount
mortgage term
type of conventional loan
interest rate as set by the mortgage lender
This addendum also provides a contingency to the appraised value of the property. If there is an issue with the appraisal the timeframes for identifying the issues are outlined in the addendum.
Common mortgage financing addendums
Conventional Financing Addendum
FHA Financing Addendum
USDA Financing Addendum
VA Financing Addendum
3.) Cash Appraisal
Contingency
If you're buying a property without a financing contingency and you are concerned about the appraised home value, you can add a Cash Appraisal Contingency. This addendum gives you the ability to terminate the contract if the property doesn't appraise for the purchase price.
4.) Short Sale Contingency
Short sales are real estate transaction that take place when the seller of the home has a mortgage balance greater than the home value. The seller must submit a financing application to their mortgage lender and apply for a short sale. The sale is contingent on the sellers being approved for a short sale.
Helpful related article about short sales in Maryland: 5 Things You'll Kick Yourself for Not Knowing About Short Sales
The Short Sale Addendum in Maryland outlines the buyers offer is based on the seller getting approved for a short sale and the timeframe the seller needs to get approved.
Timeframes for starting other contingencies such as your home inspection, financing application, and appraisal are outlined in the Short Sale Addendum. Timeframe start on the date the:
contract is accepted and signed by the buyer(s) and seller(s)
or after the seller obtains a written approval for a short sale from their mortgage lender
5.) Condo Association and Homeowners Association Disclosure Contingency
In Maryland, the seller is required to provide to you detailed information regarding the condo association or homeowners association. Disclosures provided by the association include:
Resale certification

By-Laws

Declarations

Budget

Public offering statement (initial sale)
Initial sale of a condo or HOA property
If you are buying a new construction condo or home in an HOA, the seller or developer is required to provide you the information from the association prior to settlement. The buyer has 10 days from the date they receive the disclosures to review. This gives you the opportunity to determine whether or not the condo association or homeowners association is a good fit for you.
Resale of a condo

or HOA property
The resale disclosures are a bit different. You have 7 days to review the disclosures. It includes the same information as the disclosures on the initial sale package expect the public offering statement.
Helpful article: 5 Reasons Buying a Condo May Fail Due to the Condo Association
6.) Home Sale or Lease Contingency
The Home Sale or Lease Contingency in Maryland protects you in case you need to sell your home or lease your home as a condition to buy the new home you just made an offer on. It's possible for a seller to accept this, but they may want a 72 Hour Kick-Out Addendum.
7.) 72 Hour Kick Out

Contingency
If you need to sell a home or lease a property in order to buy a property, the seller may require a 72 Hour Kick-Out Addendum. A 72 Hour Kick-Out allows the seller to continuing marketing their property for other offers.
If the seller gets another acceptable offer, before you the buyer are able to sell your home, the buyer will give you 72 hours to drop your home sale or lease contingency. If you're unable to drop the contingency, the seller can accept the other offer after your 72 hour notice.
Best practices for buying or selling a home
You'll be in the best position for dealing with contingencies when you work closely with professionals that understand the process in your local market.
Professionals to consider working with include:
Local Mortgage Lender

Local Home Inspector

Local Settlement Company
The keyword is "Local" because local professionals understand local market issues and transactions. If you're working with someone that doesn't work in the market on a regular basis, they may not have the local experience you need. Start with a wish-list and figure out a plan for accomplishing it.
If you're considering buying or selling a home, you'll want to start creating a plan in advance. A good local professional will give you guidance and direction for getting started. Even if you're 6 months or a year away from making a decision.