What is a Real Estate Short Sale? [FAQ]
Have you ever wondered what a short sale is in real estate? It's a typical question from both buyers and sellers. So, what is it? I'll explain this question often asked by my clients.
What is a Real Estate Short Sale?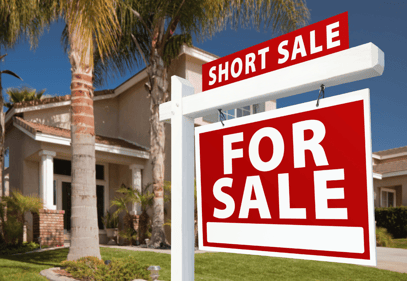 A short sale doesn't refer to the process being short. This transaction takes place when a seller has a mortgage on the property (also known as a Deed of Trust in Maryland), and the current market value isn't enough to pay off the mortgage at settlement. The seller negotiates with their lender or loan servicer to settle the mortgage balance, or "shorts" the mortgage debt.
It's possible a seller may need to negotiate with more than one lender or loan servicer.
Let's look at a hypothetical situation:
If a seller owes $200,000 on one mortgage, and $50,000 on the second mortgage, the seller would need to pay off $250,000 at settlement. If the market value of the home is $180,000, the seller would need to negotiate a settlement of the first mortgage and the second mortgage.
There are options to help sellers negotiate terms with different lenders. Most options will be based on the mortgage investor's guidelines.
These transactions can be

beneficial

for both buyers and sellers.
For buyers, incentives can be offered to buy a home for less than the market value.

For seller's, it can be an alternative to avoid foreclosure, get out of a mortgage that you are can't afford, and relocate to more affordable housing.
If you're thinking about buying short sale homes in MD, you can learn more on my buyer resource page here. You can also read my blog article 5 Things About Short Sales You'll Kick Yourself for Not Knowing.