5 Reasons You're Not Buying a Beach Home in Ocean City, MD
It's not uncommon for buyer's to be on the fence about buying a home in Ocean City, MD. For many, owning a slice of paradise at the beach doesn't seem feasible.
There are a lot of misconceptions about buying a second home. From your down payment, to costs of ownership, I bust some myths that many buyers think are stopping them from buying a beach home in Ocean City, MD.

1. You don't need

a 20% down payment
Most condo buildings, townhouses, and detached homes for sale in Ocean City, MD only require a 10% down payment. Often, buyer's spend months searching Ocean City, MD real estate online, and avoid contacting a Realtor because they haven't saved their 20% down payment.
After an initial consultation, options for 10% down payments are clarified, and a search can be more beneficial as the right properties can be identified.
In some cases, you may be able to get the seller to pay up to 3% of your closing costs. You'll want to discuss an offer strategy with your local real estate agent.
2. You're waiting for the

ideal time in the resort market to buy
Some buyers think waiting for the ideal time to invest in Ocean City, MD real estate is best. A lot of buyers think the summer is the hottest time of the market. The weather may be, but sales typically dip slightly. Our busiest sales time is the spring and fall. Over the past few years our market has become more and more competitive. Inventory is low and buyer demand at the beach is high.
Spring and fall are the seasons where most new properties hit the market. With 1,000s of buyers looking for the same thing, this fall and next spring may force you to act more aggressively to secure your beach place.
If you'd like to learn more about the different seasons of our market, read my blog article, What's the Ideal Time to Invest in Ocean City, MD Real Estate.
3. Cost of ownership

may be too much for my budget
For those of you that have visited Ocean City, Maryland, there is no question about the number of condominiums. In fact, there are over 1,500 condominium buildings. There are 3 extra expenses with owning a condo.
Some believe the expense of owning a condo may be too much for their budget. However, families on a budget buy here, and so can you. There are ways to off-set expenses with your cost of ownership.
Condo association fees range from $1,500 to $10,000 a year. However, most buildings are in the $1,500-$3,000 range. You'll also pay Ocean City, MD real estate taxes, state real estate taxes, and county real estate taxes, which are much more affordable than New Jersey and New York beach areas.
If you're really considering buying, but you're cost of ownership is too high, start talking to an experienced local Ocean City, MD Realtor®.
4. The unit you like

needs some upgrades
Condos in Ocean City, Maryland can be relatively cheap to update. For example, one bedroom oceanblock condos are typically about 600-700 sqft.
Replacing flooring and painting a unit 600-700 sqft is pretty affordable. You could paint a unit with only a few gallons of paint, brushes, and some weekend work while on vacation. Decent vinyl plank floor is very affordable and for a smaller condo not much is needed. Most kitchens are reasonably sized, and can be affordable to replace or paint cabinets, and add new countertops.
5. Ocean City vacation rentals

are a pain to manage
Vacation rental management companies make it easy for you to enjoy your Ocean City investment property while earning income to you pay for your new investment.
You have the option of managing your own Ocean City vacation rental property, but there are alternatives. There are several experienced vacation rental companies in town. Rental companies manage:
bookings
collecting rental income and deposits
maintenance
cleaning the condo during the turnover
Most don't have any upfront expenses. You can get recommendations to help you maximize your rental income like giving your unit a facelift, adding flat screen TVs, or internet.
Want to learn 3 common ways you can manage your Ocean City, MD vacation rental property? Read my blog article, 3 Ideal Ways to Manage Your Ocean City, MD Vacation Rental.
Subscribe to the

latest Ocean City, MD real estate listing

alerts!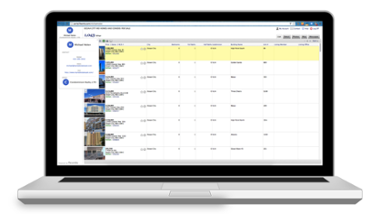 When you subscribe, you'll get the latest property updates sent right to your inbox. You'll get updates with
New listings that hit the market
Price reductions
Favorites list notifications
Sold properties when they sell.