Why Multi-Family Investing is Ideal for Ocean City MD Vacation Rentals
Investing in multi-family real estate in Ocean City, MD has many valuable benefits; from control of your cost of ownership, to owning multiple units for less than many individual condos for sale.
In this article, I'll share why multi-family real estate investing is an ideal vacation rental alternative compared to owning separate properties in Ocean City, MD.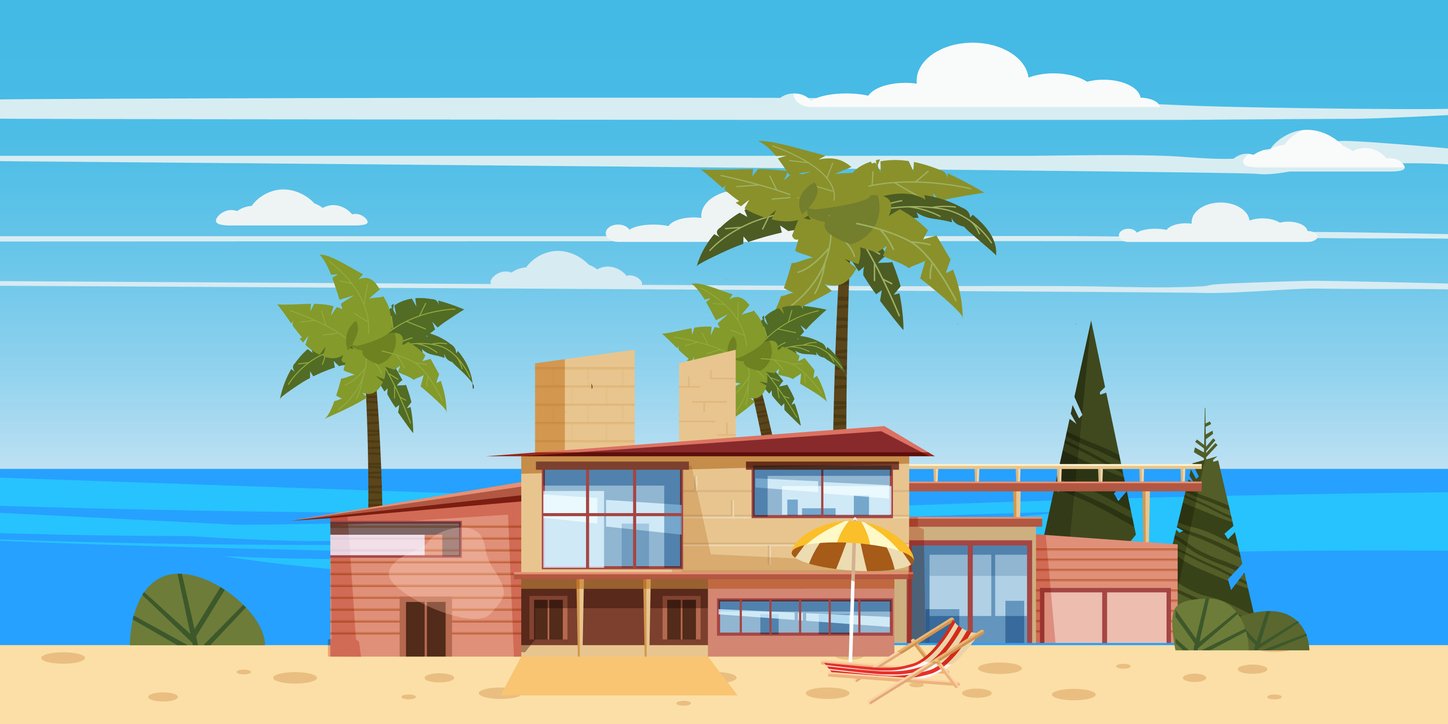 What is a
Multi Family Property?
Single-family properties consist of one residence. Multi-family properties, or apartment buildings, consist of 2 or more residences.
Where can you find multi-family real estate in Ocean City, MD?
In Ocean City, MD, there's a variety of multi-family options from the Inlet to the Delaware line with majority in the downtown area from 33rd St south to the inlet.
Over the years, investors have converted many multi-family properties into condominiums to be sold as individual units for a higher resale investment.
Take control of owning the land and building
There's value in owning the land for either short term or long-term investment opportunities. If you buy a condo, you'll own the unit from the walls in and a percentage of the common elements such as balconies, parking lot, land, etc. With control of the building and land, you don't need to get permission from other unit owners to make improvements.
You'll set the rules for the building, quiet hours, trash, use of common space, etc. Over time, adjust your rules to improve your guest's experience.
Land use for redevelopment
Some investors will buy multi-family real estate for its long-term redevelopment potential by using the existing building to generate rental income until they're ready to redevelop. Redeveloping the land to maximize on greater vacation rental opportunities is something to take into consideration.

Multiple units in one location provides easier management
Owning multiple properties in different locations can have its challenges when servicing your properties and accommodating guests.
There are many benefits to buying a vacation rental in Ocean City. One example is for personal enjoyment. Owning multiple units gives you the advantage of rental income from units you're not using.
Maybe there's a gap between stays in unit 1, so you take advantage of the gap to enjoy a getaway. You'll have multiple properties to get some time. Some multi-family investors will occupy one unit full-time during the summer while managing and renting the other units.
Difference of owning a condo or property in a homeowners association
In a condo building, if another owner has rented their property and the guest is disturbing your rental guest, you may not be able to resolve the issue. Condo ownership is different. Some property management companies recommend owners or guests disturbed by their rental guests to contact the local police. This may not resolve the issue, and your guest could end up sharing it in their review or may not come back.
With control over all of the units in your multi-family, you can resolve the issue since you have full control over each unit and the guests staying at your property.
Turn usable outdoor space into vacation rental experiences and amenities
The more amenities you offer your guest, the better the experience will be for your guest. You can use guest feedback to continually make your space better.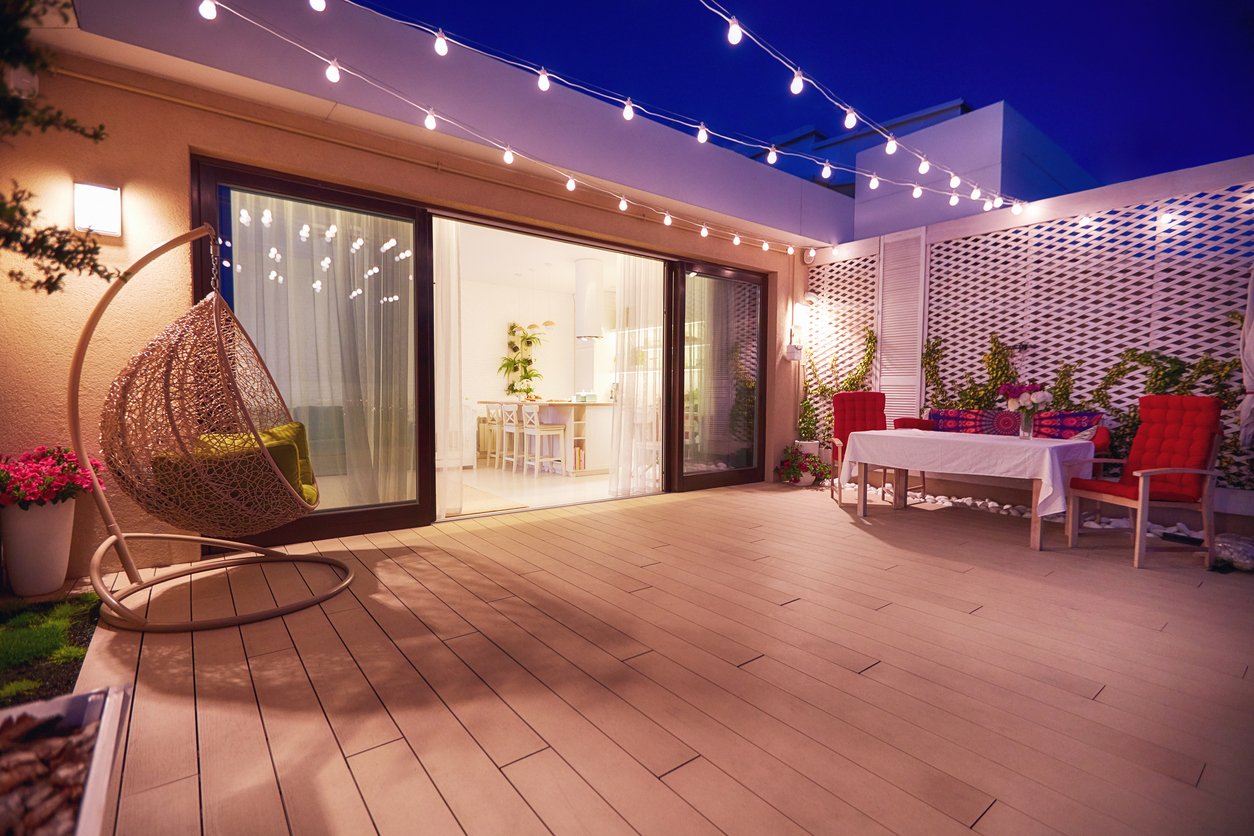 By using additional outdoor space to add valuable features like:
Landscaping
Grill area
Extra storage
Outdoor patio and seating
Outdoor games
Outdoor showers
Parking
Privacy
And other creative ideas
Unlike a property in a condominium association or homeowners' association, you don't lose control of what your property will offer to your guests. You still need to comply with local laws and zoning regulations just like everyone else.
Cost of ownership is under your control
You get to plan expenses such as improvements, repairs, utilities, and insurance. Flood, hazard, and liability insurance is often cheaper with a multi-family compared to a condominium with the same number of units and location.
Downtown Ocean City, MD real estate and available grants to help with improvements
Well maintained and improved properties have a greater possibility for satisfying guest experiences, increasing rental rates, and helping with maintenance. Poorly maintained buildings have a greater risk for bad reviews and safety concerns, which could change your guest quality.
To help fund your improvements, there are several grants available through the local non-profit organization, the "Ocean City Development Corporation". Located on Dorchester St in Downtown Ocean City, MD. OCDC provides grant assistant for qualifying properties.
OCDC is focused on properties 16th St south to the inlet, with areas near hotel row along the boardwalk not being qualified. There's a variety of property types that qualify.
A few grant programs available include…
Facade grants for exterior improvements
Green initiative grants for energy efficient product replacements
Roof replacement grants for replacing a roof
Lighting grants to help improve outdoor lighting
Strategic demolition grants for redevelopment, large improvements
Conventional financing options plus projected rental qualifying incentives
Multi-family real estate in Ocean City, MD with 4 or less units is eligible for standard conventional financing both as an owner-occupied property or strictly investment.
If you live in one unit, and rent the other units, you can qualify for a lower rate and down payment compared to a conventional investment loan. Conventional investment loans can have better rates and terms compared to a commercial loan.
Investment loans have the advantage of using projected rental income (comped by the appraiser) to add to your income and help qualify for your mortgage.
If you're considering buying a multi family property with more than 5 units, you'll need to look at your commercial mortgage options.