5 Best Practices for New Ocean City, MD Real Estate Buyers!
No matter if you're a new buyer in the Ocean City, MD real estate market, or you've bought or sold many properties, you always want to be prepared with useful information during your research phase of the home buying process. To help you make the buying process easier, I've created these awesome and universal best practices for getting started and researching homes and condos for sale in Ocean City, MD.
5 Best Practices for New Ocean City, MD Real Estate Buyers!
Best Practice #1:

Surround yourself with the right resources.
When buying Ocean City, MD real estate, the right resources are critical for being successful at finding the perfect beach house. When searching for homes and condos for sale in Ocean City, MD, you need to be creative. Without the right resources, you could spend a lot of wasted time searching the Internet. The right resources by your side can help you stay focused on your goals and will lead you in the right direction while searching properties for sale. The best way to find these resources is through a local Ocean City, MD Realtor® who has experience in the market.
The Internet is full of useful information. There's a lot out there! While it's helpful to search homes for sale on Zillow.com and Realtor.com, you could be finding yourself looking at properties that you may never want to buy once you gather more detailed information. Reflecting back to best practice #1, surrounding yourself with the right resources can help you understand more about the properties you're looking for. When you're searching online, you can keep guidance and advice in mind, so you can either ask questions later, or avoid potential obstacles.
One of the best tools is getting MLS listing alerts for Ocean City, MD real estate. You can get tailored alerts based on your goals and property criteria. It can also be modified as you start narrowing down your search.
Best Practice #3:
Thinking of getting a mortgage? Get pre-qualified!
Over time you'll gather a lot of key guidance and advice for buying Ocean City, MD real estate, so put it into action. If you're planning on getting a mortgage, get pre-qualified from the beginning. There's no bigger frustration than finding out the Oceanfront condo for sale you wanted to buy is out of your budget.
Condo financing is more restrictive compared to buying a single family home. If you're planning to buy an Ocean City, MD vacation rental, you're financing options could have some restrictions and the condo building you wanted to buy in may not be an option.
Understanding your financing options is an extremely critical part of the process. You may think you'll have no issues securing a loan, but with some of the restriction in lending guidelines, you could get let down.
Best Practice #4:

Understand Ocean City, MD vacation rentals.
It's common to buy a condo and rent it as a vacation rental. If buying a vacation rental is in your plan, you need to get a feel for the area. Depending on your budget, you may need to find a condo that has the right amenities, the right location, or both. An Oceanfront condo may seem like it has the best rental potential, but that's not always the case. You may find an Ocean block condo for sale with an equal or better rental potential if it's in the right location and/or has the right amenities. With an Ocean block condo, you may be able to get ocean views, and save some money on the purchase price.
Best Practices #5:

Don't do it alone.
You may think you can do your own research without any help from a Realtor®. You probably don't want to be sold or get bothered with useless information. You need to treat working with a Realtor® as relationship. You should work with someone that you wouldn't mind spending some time with other than when your buying real estate. No one wants a sales pitch, but getting helpful guidance and advice when you need it is benefical to you finding the right place.
Get Free MLS Listing Alerts!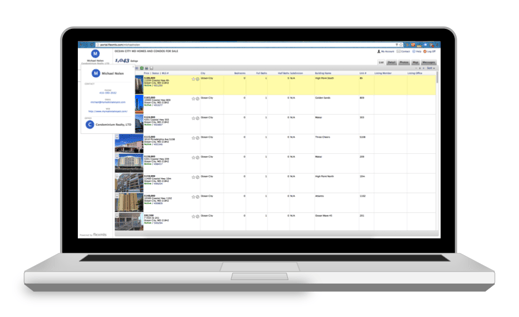 Stay alert with my free listing alerts. Get the latest listing sent right to your inbox. I'll even customize your alerts to be tayloried to your goals and send you my latest blogs to key you informed about the market.